< Back Piercing > Law
Law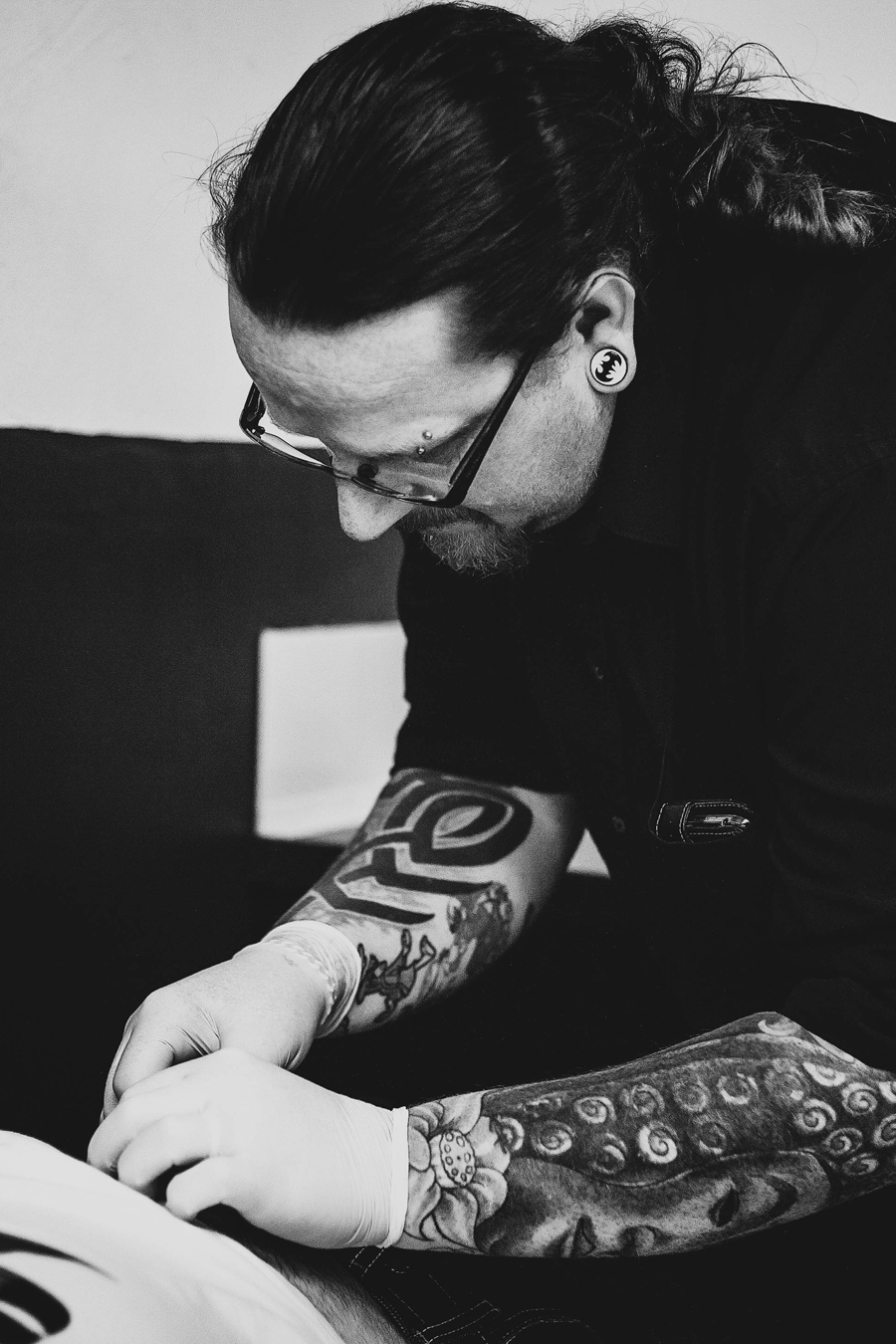 Bio
Law is the Body Piercer here at Inkredible Tattoo & Piercing, He has been piercing professionally now for over 5 Years. He first got interested in Body Piercing about 12 years ago after meeting and becoming friends with a true legend in the UK Body Piercing Scene - Edd Fleming of Chrome Inc. in Cardiff.
Law is experienced in all aspects of Body Piercing or as he says "Stabbing people for money". But his favourite aspect is Bizarre surface piercings and Skin Implants. He is also a Very Good magician, So if your feeling nervous ask him to show you a trick, It'll take your mind of it.
Motto
His Motto is " If i can Pinch It, I can Pierce It!!!".
Contact Law